Easy Tips for Pest Prevention
Whether in your home or RV kitchen, nearly everyone has had the experience of a creepy bug emerging from a cabinet and waving its antennae. You scream, whack it with the closest thing handy, and run like crazy. Right? Well, you shouldn't have to add pest prevention to your daily concerns.
What to Do if Bugs Get into Your RV
Starve them out – Store food in sealed containers and wash dirty dishes right away.
Dry them out – Keep small spaces well-ventilated and empty excess water from the saucers under flower pots.
Keep them out – Seal cracks and holes. Try to avoid having tree branches touch your RV when you're out boondocking.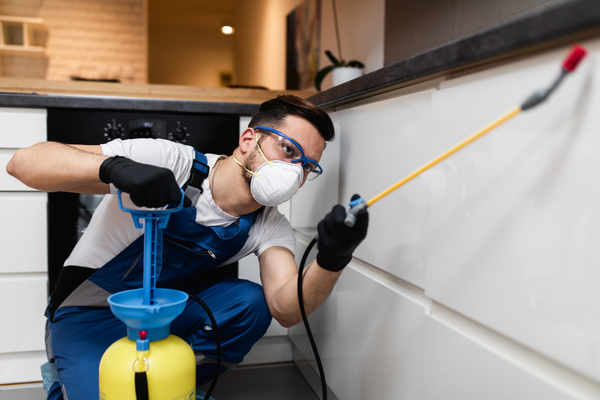 Seasonal Pest Prevention Schedule
The RV experts at Quality RV Resorts and Parks offer these insights into bug behavior so you can keep them out in the first place.
Spring – This is the time of year when insects emerge. They're looking for homes. Your RV! Seal cracks and holes.
Summer – Check the exterior of your home-on-wheels for spider webs and wasp nests.
Fall – It's getting cooler and bugs like to be cozy, just like you.
Winter – You may think it's too cold for insects, but the need for pest prevention in Texas and the South never ends.
In many cases, you can get rid of insects that have taken up residence in your RV with the application of roach powder or spray. Made of boric acid, roach powders are harmless to humans and pets, yet will put an end to insects, spiders, mites, algae, molds, fungi, and weeds. Just put a little dusting in all the crevices in your mobile home and watch those darn bugs run.
Hopefully, you will never need any sort of insect control in your RV, but if you do, the friendly folks in the office at your favorite quality resort will be happy to direct you to the nearest big box store where you can pick up a can of pest prevention and send those bugs packing.
No Bugs Here!
choose your favorite quality rv destination in Texas and reserve now. Every park is pet-friendly, most have pools, and all of them have grills, picnic tables, and air-conditioned areas where you can enjoy the Spring and Summer weather without any insects or pest prevention weighing on your mind.
Come See Us Soon – You'll Be Glad You Chose Quality RV Resorts!