5 Ways to Make Your RV Feel More Like Home
There's nothing quite like traveling the country in an RV. You get to see countless landscapes, meet tons of interesting people and have the freedom and flexibility to create your own schedule. However, RVs can have one challenge, particularly for people who live in them for a long time: they're not always naturally "homey." However, if your RV is somewhere you spend a lot of time, and you want it to feel like a real home, you're in luck. Here are some simple steps you can take to make you RV feel more like the place you always want to lay your head at night.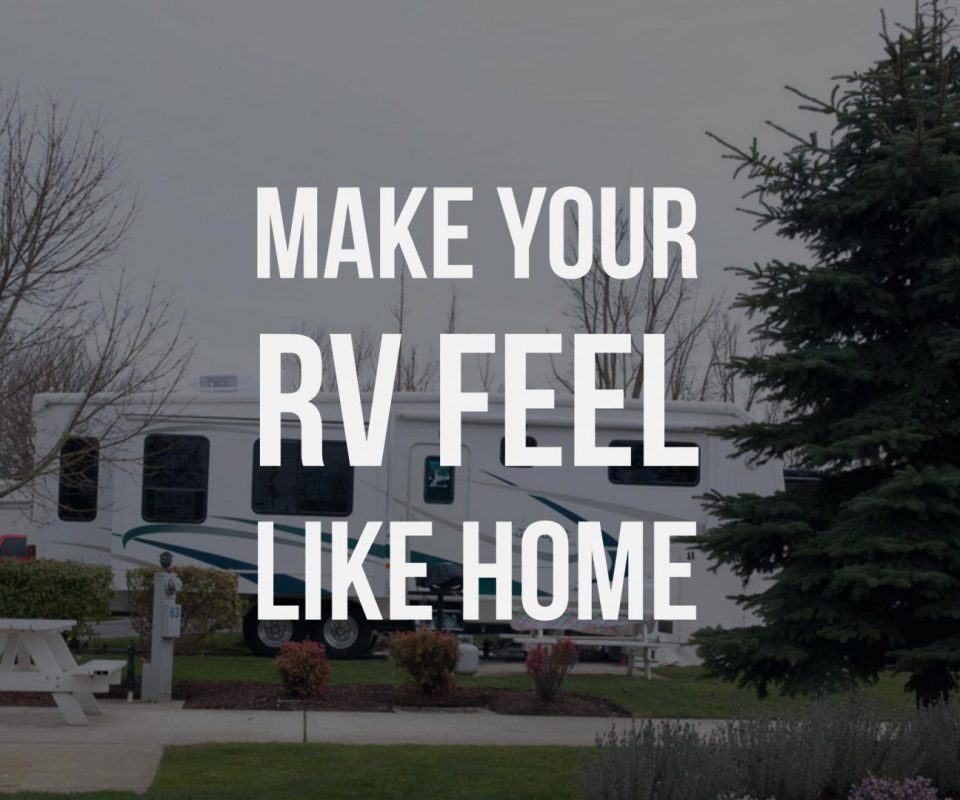 Stock It With Real Dishes and Silverware
It can be tempting to use paper plates and plastic silverware while you're traveling. After all, you can throw them away when you're finished, and you don't have to spend time and energy washing dishes. However, eating meals on real plates with real silverware, like you would at home, has a way of making things feel more permanent. If you don't want to wash dishes every night, consider at least using real dishes for dinners or special occasions.
Hang Photos and Artwork
Decorate the walls and surfaces of your RV with images that remind you of the people back at home. You can frame and hang artwork that children or grandchildren made, or choose photos of friends and family who aren't traveling with you. Images can help create a sense of emotion within a space, and they can make it feel more familiar and personal.
Add Some Houseplants
Try incorporating live plants into your space. Plants add life and vibrancy into a room. They also have a myriad of benefits, including purifying the air naturally and increasing the amount of oxygen in a space, so adding plants can help you breathe easier and stay healthier. Experts recommend adding orchids to a sleeping space, since they continue to release oxygen at night.
Incorporate Throw Rugs and Blankets
One of the easiest ways to warm up a space that is not naturally warm (like the interior of some RVs) is to add fabrics. You can incorporate fabrics into the decor of your RV by adding throw blankets to the backs of chairs, sofas and the foot of the bed. Throw blankets also come in handy in the winter months when it gets chilly outside. Also add throw blankets to the floors of your RV. Even if your RV is already carpeted, throw rugs help to add more color or personality to the space.
Add Helpful Features
When you live in a permanent home, you set it up to make daily life easy and convenient. Add touches like these to your RV as well in order to make life feel comfortable and smooth. For example, you can hang key hooks on the wall by the door, so you ensure you don't lose any sets of keys. You can also add toothbrush holders to the bathroom so you have somewhere to easily stash your toothbrush, or a lazy susan to the dining table to make passing and sharing dishes a cinch.
If you like to spend your time living in your RV, check out the locations of Quality RV Resorts. We provide luxury RV resorts where you can camp your vehicle and feel right at home.