Cooler Temps Are Just-in-Time For RV Cookouts
Cooler temps are coming, and that means it's time for friends and fun in the Texas sun. There's no need to dread the pending winter storms. Just head to any one of the many Quality RV Resorts locations sprinkled around the Houston area for some outdoor RV cookout fun.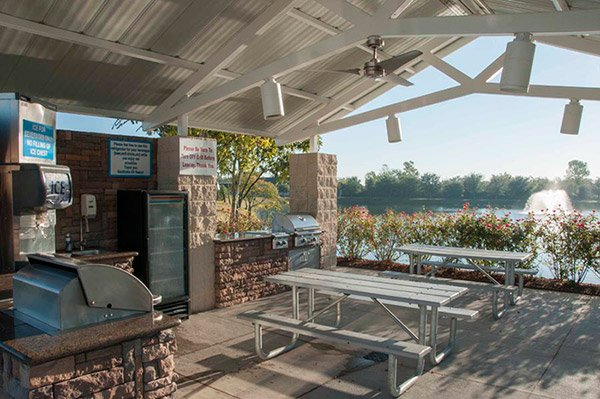 Enjoy Peak RV Travel Time
The average winter temps, in the Houston area, are a comfy 52 to 67 degrees Fahrenheit. Texas summers are nearly forgotten. Football and RV outdoor cooking have arrived. It's almost time to head on down and enjoy the perfect winter escape, in your favorite home-away-from-home, sunny Texas.
Winter RV Cookout Season is Calling
These temps make outdoor cooking the go-to activity, any day of the week. You will quickly find that outdoor cooking, at Quality RV Resorts, is practically encouraged. Our RV facilities have three to five grills, picnic tables, fire pits, and a whole lot of grilling fun.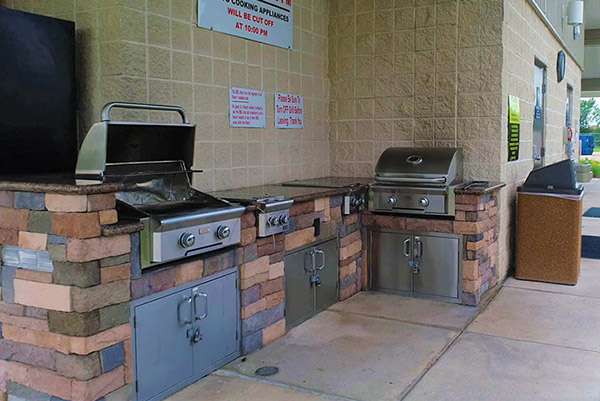 A Texas State of Mind
As the great American writer, John Steinbeck, once said: "Texas is a state of mind. Texas is an obsession. Above all, Texas is a nation in every sense of the word."
Perhaps if Steinbeck were alive today he would have added that RV outdoor cooking is more fun at Quality RV Resorts.
The Quality Difference is the backbone of the custom-tailored features you'll find at each of our Houston-area resorts. Whether you're enjoying a vacation or a work-cation, you'll soon discover that our 11 RV resorts and 2 RV parks have set the benchmark here in the Houston, Texas area.
Spots are filling up fast so book your stay now!