Larger cities like Galveston, Houston, and Dallas may be synonymous with the Lone Star State but there are some other pretty amazing cities to explore in Texas especially if you're an RV'er.
For instance, have you ever heard of Victoria, Texas? This city of 62,592 is known as "The Crossroads" because it's about a two-hour drive from Corpus Christi, Houston, San Antonio, and Austin. And you may not have known this either but Victoria is named for General Guadalupe Victoria, the first president of independent Mexico.
In addition to these fun historical facts, there's also a wonderful place to stay if you are camping or RVing – QRV Victoria! QRV Victoria has everything you need to make your stay awesome from a sparkling swimming pool to free Wi-Fi. After spending a full week, month or just a weekend here, you'll see why RVers love the place all year round.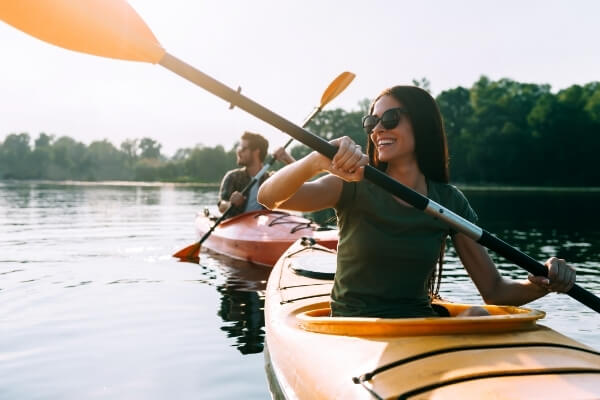 Fun Times
Besides spending great days and nights at the park there's plenty of fun things to do, see and get involved in when staying in Victoria, Texas. Yep, Victoria Texas, has shopping, restaurants, parks, museums, all close to the QRV Victoria! Located just 25 miles from beautiful Port Lavaca and the Gulf of Mexico.
Here are a few places and things to do while exploring Victoria, Texas, to knock your boots off:
Victoria Paddling Trail: Get wet and wild while enjoying the Victoria Paddling Trail situated along a 25-mile trail on the beautiful Guadalupe River. Kayak and paddle until your heart's content at this venue made up of four sections and suitable for all levels of paddlers. More Info >
The Texas Zoo: Don't miss The Texas Zoo where more than 150 animals from the usual to the exotic are all in the zoo in Victoria's Riverside Park. The kids can head over to the reptile house and the fossil dig within the Children's Corner at the Zoo. More Info >
Museum of the Coastal Bend: For those who want a bit of history make sure you visit the Museum of the Coastal Bend to see 13,000 years' worth of Texas history. More Info >
Ready for a Rest
After a full day of visiting one or all these venues return to the QRV Victoria and take a dip in the sparkling pool, hob-knob with other RV'ers at the clubhouse or, just settle in at your spacious site gazing at the Texas stars and sky.
Book your reservation now and discover one of the best-hidden gems in Texas for a vacation and RVing.