RVing is a wonderful lifestyle and way to visit – especially if it is to Houston, Texas.
When traveling to the Lone Star State there is plenty to see in Hidden Houston from old-time businesses to unforgettable road food.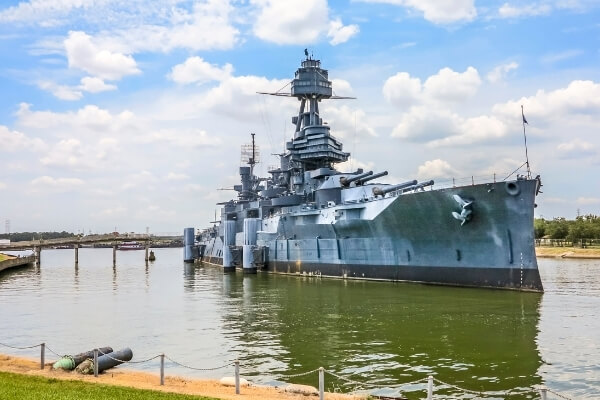 The Lankford Grocery & Market
Stop at The Lankford Grocery & Market, a family-owned place dating to the 1940s with a full restaurant pushing out some of the best burgers around.
Moorehead's Blueberry Farm
Pick your own sweet and plump blueberries at Moorehead's Blueberry Farm. It is the oldest u-pick-blueberry farm in Texas founded in 1977. Enjoy 20 varieties of blueberries at the farm in Conroe, Texas, about 40 miles from downtown Houston.
Lucky Land Houston
Lucky Land Houston is a 2-acre park in downtown Houston and a Hidden Houston gem. It has tons of Chinese culture and history including a large-scale replica of China's Terracotta Army, terracotta statues of the fighters of Qin Shi Huang, the first emperor of China; gardens, and more.
Mound Town
Mound Town was created and imagined by Houston-based artist Trenton Doyle Hancock. He transformed the interior walls of the Hermann Park Railroad train tunnel into a colorful landscape of creatures — real and imagined for your viewing pleasure.
Battleship Texas State Historic Site
Battleship Texas State Historic Site is in La Porte, Texas, and is the last remaining battleship that participated in World War I and World War II. The old ship, the USS Texas is a museum and docked in the Houston Ship Channel. Take a guided or DIY tour at this memorable historical site.
Waterhole Greenway
Waterhole Greenway is located between the Westbury and Willowbend neighborhoods in the southwest part of Houston. It sits on 290 acres and offers ponds, walking trails, and coastal prairie. The park is open from dawn to dusk, 365 days a year. Go biking, birding, lounging on the lawn, or picnic.