Five Benefits of RV Travel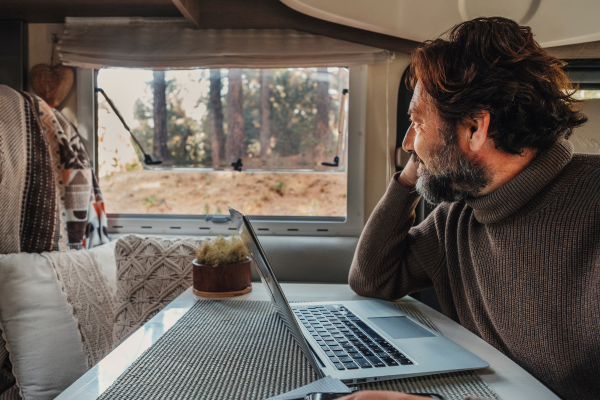 Have all the comforts of home without stressing about unfamiliar hotel rooms. Your RV is your home on wheels, after all. You'll love all the benefits of RV travel when you get comfy in your own cozy kitchen, bedroom, and bathroom.
Immersing yourself in new surroundings is another benefit of RV travel. Enjoy all the big city conveniences and excitement in Houston, the laid-back vibe and proximity to the beach in Victoria, and the dynamic appeal of the Riverwalk in San Antonio. And guess what? There are Quality RV Resorts in all those cities. Lucky you!
Social interaction is another plus when you pursue life, liberty, and happiness in your RV. Every one of our Resorts offers ways to meet other travelers – by the pool, in the gym, or around fire pits and campfires. Forge lasting friendships as you explore Texas in your motor home.
Save money too! Cook your own meals, dine on your own picnic table, and sleep in your own bed. By eliminating the need for costly hotel stays and restaurant meals, RVers enjoy a more affordable vacation experience. And traveling in your RV allows for more flexibility in travel dates and destinations… yet another benefit of RV travel.
Pack Your Bags!
With the many benefits of RV travel – its flexibility, comfort, connection to nature, social opportunities, and affordability – it's no wonder that RV parks have become increasingly popular in recent years. So, pack your bags and hit the road in your motor home.
The Adventure Of A Lifetime Awaits When You Book Your Stay At One Of The Many Destinations Of Quality RV Resort!