Five Ways to Keep Cool in Your RV
Summer's heat is no laughing matter, not in Texas anyway. The first and most basic way to keep cool in your RV during the heat of summer is to find a shaded place to park. Quality RV Resorts has 16 locations in Texas – choose your favorite destination and click the Gallery tab for that park. You'll see tall trees nearly everywhere. Have a late summer getaway and enjoy all the fun Texas has to offer… from your RV under the trees.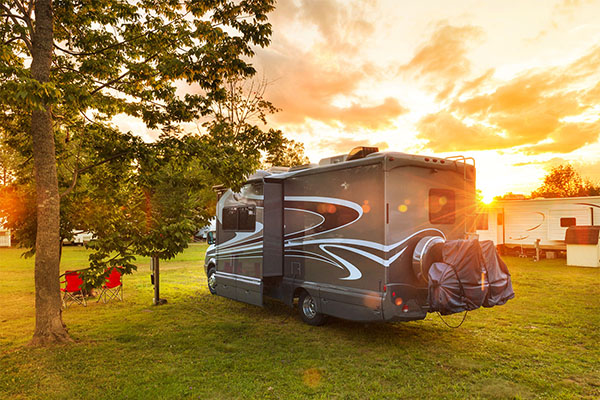 Four More Ways to Keep Cool in Your RV
The Air Conditioner
You'll get more cool air from the AC when you keep the filters clean. Wash the filters in warm soapy water and allow them to dry before re-installing. Or use a small hand-held vacuum cleaner to suck up all the dust on the filters. You'll be cool in just a minute.
Ventilation
Install vent covers over the roof vents to keep cool in your RV. Roof vent covers allow fresh air to circulate even when it's raining. Close the blinds or shades on the side facing the sun and open the windows on the shaded side to let the hot air out. Install a roof vent fan to create a cool breeze throughout your RV.
Cover the bathroom skylight
Plenty of summer heat comes in through the bathroom skylight. And in the winter, cold air gets in that way too. Cover the skylight…you'll be more comfortable.
Cook outside
Why heat up the camper kitchen when every pet-friendly Quality RV Resort has picnic tables and grills? Cook outside to keep cool in your RV and make memories at the same time.
A Mostly Shaded Environment at Quality RV Resorts and Parks
Although we can't promise that summer's heat won't worm its way through the leafy tree tops at our 16 vacation destinations in Texas, we can promise that we offer other cooling options…
Swimming pools
Air conditioned fitness centers
Fishing lakes
Every Quality RV Resort is Pet-Friendly
You'll find friendly folks, excellent amenities, comfort, convenience, and a great place to work or play – whether it's for a night, an extended stay, or a lifetime at every pet-friendly Quality RV Resort. All Quality RV Resorts offer private gated properties, free WiFi, exceptionally clean facilities, concrete-paved sites with full hook-ups, shade trees, and much more. Choose your favorite Quality RV Resort destination and keep cool in your RV when you Book Now!
Stay Cool at Quality RV Resorts
Choose your favorite destination and book now!