Great Eats at Rodeo Houston 2020
Are you ready to chow down Texas-style? Well then, you'd better grab your honey and buy your tickets to Rodeo Houston 2020, and be sure to bring your appetites. With more than 300 vendors, there's something for everyone to savor near your Houston Campground.
Even though you couldn't possibly eat something from every food vendor you'll have loads of fun tantalizing those taste buds with some of the very best delightful bites available.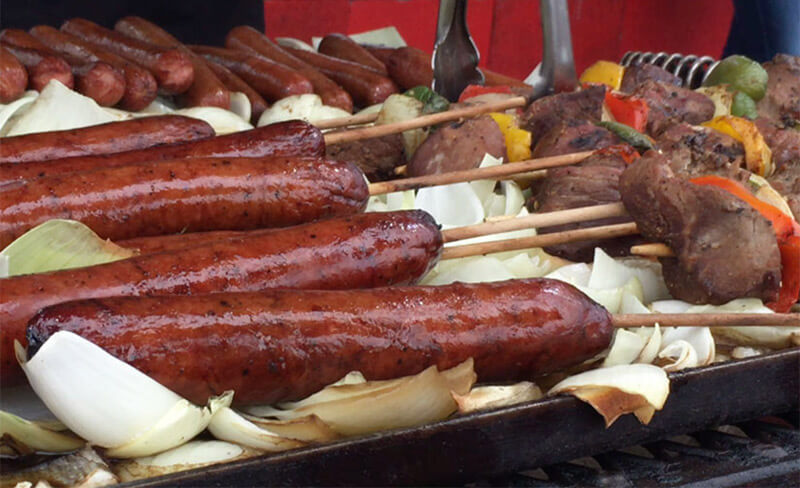 Are You a Gold Buckle Foodie?
Do you fancy yourself a voracious eater? Then consider this your chance to take on the challenge to dominate all eight mouth-watering and decadent treats. If you somehow manage to finish all eight dishes, you'll win a great prize!
Some of last year's winners included:
Best Food-on-a-stick: "Bacon Wrapped Pecan Smoked Sausage" (Holmes Smokehouse)
Best Value: "Chicken and Ribs Platter" (Salt Grass)
Best Fried Food: "Minnechocolate Pie" (The Original Minneapple Pie)
Best Specialty Food: "Chocolate Cobbler" (All of Us)
Expect to Be Surprised
Prepare yourself for taste bud excitement and near unfathomably delicious dishes from some of the most creative foodies to ever set foot in Houston. Rodeo Houston 2020 food vendors will battle for culinary glory in the Gold Buckle Foodie Awards competition.
Vendors will select their favorite dishes to present to a panel of local on-air personalities to be judged in eight categories. Stop on by the Social Station at the entrance of Hall D in NRG Center for more details, or contact the ticket office directly via phone: (832) 667-1080.
---
A Little About Quality RV Resorts
From park-wide Wi-Fi and computer centers, to modern workout facilities and being in close proximity to Rodeo Houston 2020, you're going to really love your stay at any of our premiere RV Parks in Houston.