Long-Term Stays at Quality RV Resorts in Texas
When you've found a great new job in Houston – in the oil industry, healthcare, aerospace, or one of the many other employers that make Texas an economic powerhouse – you need a place to live. And quick!
Quality RV Resorts Are Your Long-Term Stay Specialists
All over Texas, people are living comfortable lives in their own RVs at convenient Quality Resorts while they commute to their jobs. Nowhere is this trend more prevalent than in bustling Houston. With 11 deluxe parks in Houston alone, Quality Resorts offer the traveling worker first-class amenities and an affordable lifestyle.
Heading to Houston or elsewhere in Texas? Explore all the long-term stay opportunities at Quality RV Resorts.
Newly-Expanded Lakeview RV Resort in Houston is Perfect for Long-Term Stays
The NEW 92-site expansion at Lakeview RV Resort represents the wave-of-the-future for long-term RV living. Sure, pet-friendly Lakeview offers full hook-ups, a swimming pool and Jacuzzi, a stocked fishing lake, and FREE cable TV and WiFi, but here's what's different…
Lakeview's new 92 sites offer something unique.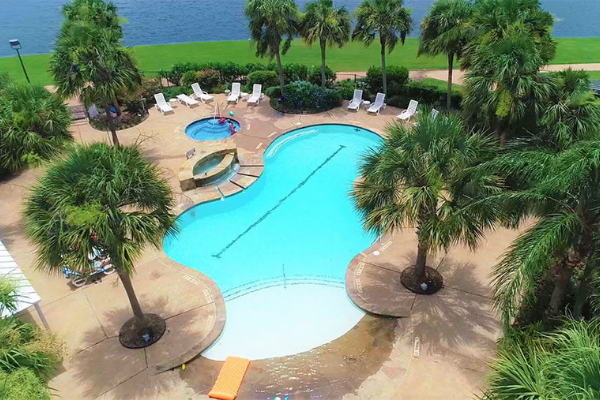 Blazingly Fast Internet Wired Directly to Each Site!
No sharing bandwidth with other campers, no waiting for downloads, Cat 7 Ethernet is just as fast – if not faster – than the sort of connection you are used to at home. If you are a full-time RVer, a traveling worker, a digital nomad, or a person who wants to keep up with friends, family, and the outside world via the internet, the 92 new sites at Lakeview RV Resort are just right for you.
Another one-of-a-kind convenience at Lakeview RV Resort is the complimentary shuttle service to Texas Medical Center and MD Anderson Cancer Center every two hours on weekdays.
Zip around in your electric vehicle – we have EV charging stations on site. Here's what else is in store at Lakeview RV Resort…
Coffee and popcorn bar
Exercise equipment
FREE cable TV
FREE WiFi
Computer room
Modern laundry
Outdoor kitchen facilities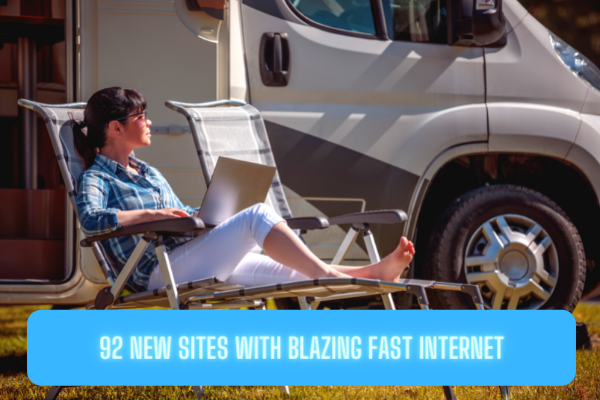 Securely gated Lakeview RV Resort is your ideal choice for a convenient, affordable long-term stay while working or living in Houston.
Book Your Long-Term Stay at Lakeview RV Resort!
Ask for the NEW 92 site expansion area with Cat 7 Ethernet!
Lakeview RV Resort
11991 South Main Street
Houston, TX 77035
(713) 723-0973