Meet The Managers At Fallbrook's Quality RV Resort
This is a personal history like no other. Cameron Caplen-Smith describes coming to the United States with his wife Rachel and two cats and falling naturally into managing Quality's fabulous Fallbrook RV Resort in North Houston. Enjoy!
Rachel and I are originally from New Zealand and we lived in Asia for 15 years. We came to the US in 2005 making this country number six. I worked for Sony Pictures Television International around the world for 14 years and in 2018 we decide we wanted to do something different, so we put our house on the market and it sold within five minutes. We thought of coming to Houston because we didn't know anyone here and it would be a new adventure for us so we bought an RV, loaded up our two Calico cats, Oh Hello and Truffles Dahling and invited two of our best friends for the journey from California to Houston. When researching RV resorts in Houston we found Northlake and called to make a booking. The irony of it all was Nannette, our District Manager, did the booking for us.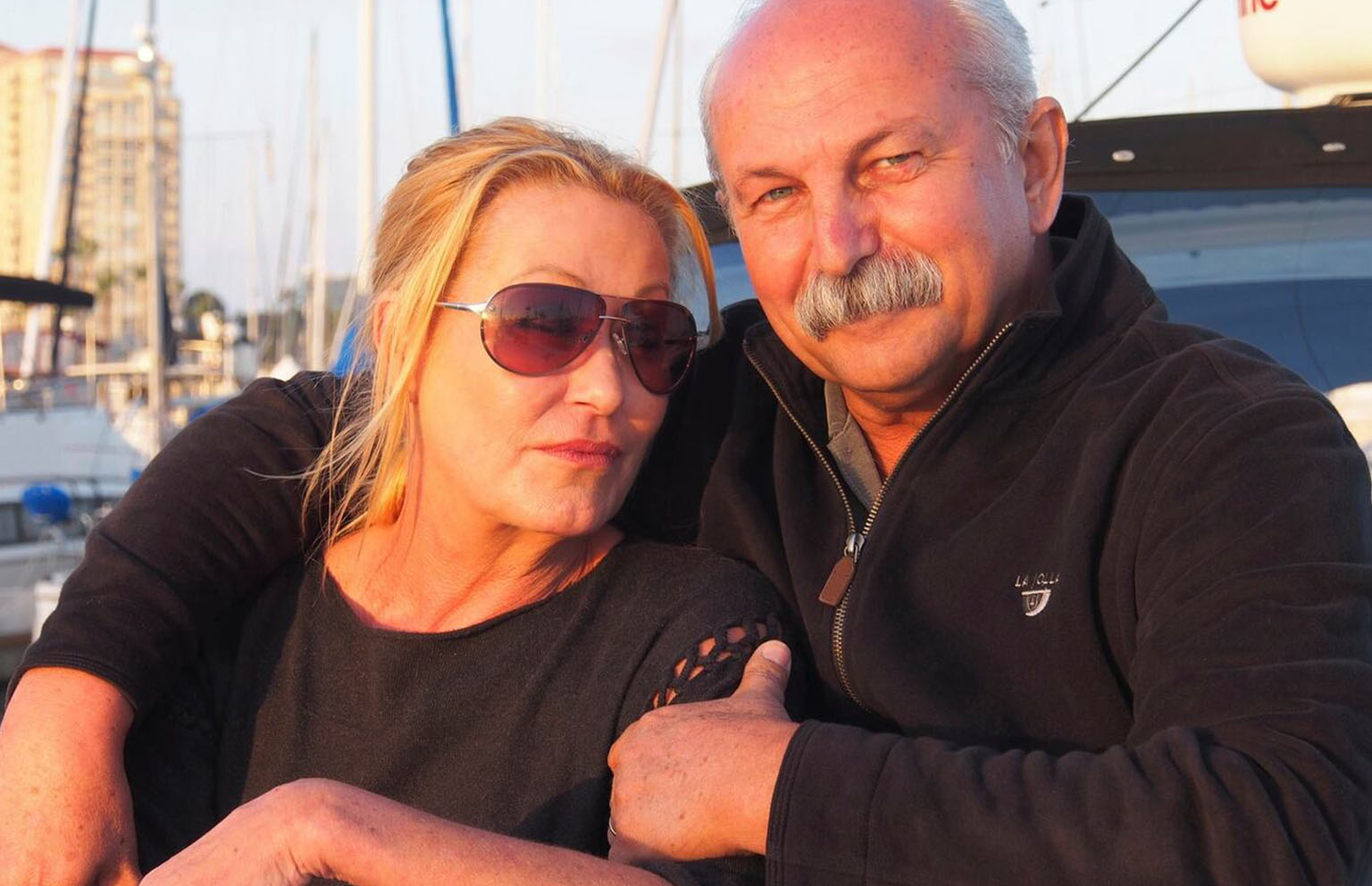 Shortly after arriving at Northlake Nannette approached me and asked if I would be interested in being a Relief Manager. Not knowing anything about the business but keen to work in the hospitality industry. I said yes. Went through the training process and shortly after that Nannette asked if Rachel would like to join the company as well, which she did. Turns out Rachel is a natural in this industry and we traveled resort to resort relieving Property Managers on their day off. The hours were long, required a lot of travel but it was so rewarding as every day was different and we kept meeting new people from all over the world. Our world travels helped us a lot as we could adapt to an ever-changing situation day by day.
Only four months after joining the company we were offered the Property Managers position at Fallbrook RV Resort and since we loved what we do we jumped at the opportunity. One of the most enjoyable parts of this profession is meeting new people, making their world a better place, and giving them a safe and clean environment to live in. Every day we're helping people set up their RVs, walking them through the pump out process and helping them hook up. Also just being there in case they need something or need to know about the area, restaurants, shopping and areas of interest. We do fun things like naming the Golf Carts and decorating the Club House, Office and Laundry around holidays in a very resort-like manner. Attention to detail is key in keeping a well-run resort.
The one thing Rachel and I say is this is not a job, it's a lifestyle. We live and breathe it. As Property Managers we live on property and we live in an RV just like our guests, so we're experiencing the same lifestyle they do.
Our goal is to make fabulous Fallbrook more fabulous every day!
With COVID-19 happening we had an interesting check-in just recently that will now be the new normal for New Grand Parents (NGP) checking in. The Guests were coming to Houston to see their brand new grandchildren and wanted a no-contact, no-exposure check-in. We said we would do whatever it takes. This involved Rachel walking out to their truck & RV (gloved and masked of course) and handing them paperwork through the 1-inch open slit of window, then stepping back. I then called them and we did the entire check in by phone. Then they handed back the signed paperwork to Rachel and the check-in was complete, along with lots of laughter as none of us will recognize each other next time. They really appreciated the effort made, just for them. It shows you can adapt to any situation when needed, after all, it's all about excellent customer service.
Another interesting story is when we purchased our new RV, a 42 ft Class A Motor Coach, the dealership allowed us to bring it back to the resort and park next to our old RV so we could transfer all of our belongings. This created some confusion for our two cats and when it came time for the salesman from the dealership to collect our old RV, Oh Hello was nowhere to be found. When she still didn't show when we finished work at 6:45pm, we knew where she had hidden. She was up inside the old RV as it drove out the gates to the dealership.
I drove straight to the dealership, which is about 20 minutes away, but it was closed. Luckily our old RV was just sitting there unlocked so I checked inside. Then I looked at one of her favorite hiding spots which was up in the back of the RV inside the bodywork. I lay down on my back and slid under the back of the RV talking to Oh Hello as if she was there. After several minutes a tiny little nose slid over the edge of a ledge, then her face and she started meowing like she was saying "get me out of here."
For the entire journey home she did not make one single sound until we drove through the gates of the resort. She looked up and saw the large American and Texas flags flying in the breeze and she recognized where she was. She stood up, put her paws on the armrest, looked out the window and started meowing. As we drove down the side of the resort she recognized each RV and her meowing got even louder. When we got home all she wanted to do was sit next to us. Amazing what animals can do when they need to survive. Her new nickname is "Little Miss Precious."
We love what we do because of the people we meet, and the people we work with. If we had come across this career opportunity 15 years ago we would've jumped at it. It's an amazing lifestyle, rewarding and a lot of fun.
Welcome to FABULOUS Fallbrook RV Resort
Book your stay at Fallbrook RV Resort or one of our other Quality destinations. Enjoy premium amenities like our scenic fishing lake, sparkling swimming pool, Jacuzzi, exercise equipment, broadband-connected business center, professional grade laundry facility, and meet kind and helpful managers who will attend to your every need.