Let's face it – stuff happens. And when it does, you need the right tool to fix it. Your RV has all the same systems as your automobile and your home put together, in a much smaller space.
Engine, air conditioning, running water. Suddenly, you're the do-it-yourself expert. We've been in the RV business for a long time at Quality RV Resorts, so we know what you need…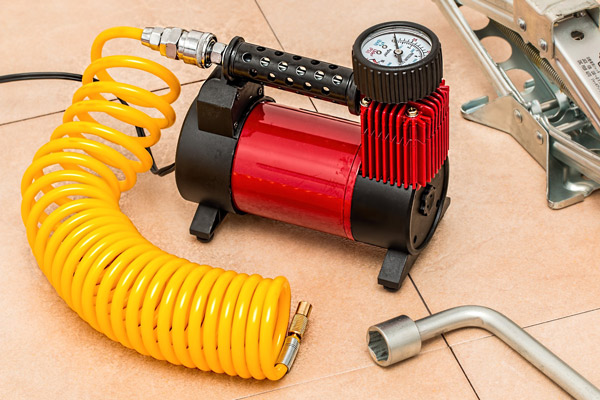 1. Torque wrench – Use for pre-trip setting of proper lug torque on your trailer wheels and from time to time on the truck lug nuts.
2. Socket set – Many tools in one carrying case. Sooner or later, you'll need them all.
3. Tire gauge – Guard against blowouts and save fuel with proper inflation of all tires.
4. Multi-meter – quickly check fuses, RV park power pedestals, and test batteries.
5. Multi-bit screwdriver – probably going to be your most-used tool.
6. Needle-nose pliers – handy for wiring jobs and whenever you need to get a grip on a really small part.
7. Wire stripper/crimper – An essential tool if you are required to do any RV wiring repairs or installations.
8. Lineman pliers – If you've ever tried to extract a stripped screw or bolt, you know why you need these.
9. Channel lock pliers – use for plumbing, hose ends and Pex pipe connections.
10. Utility (Exacto) knife – handy all-around cutting tool and box knife.
11. Cordless drill – no cord to tangle while making repairs.
12. Cordless screwdriver – light-weight and the ideal size for fixing things in small spaces.
13. Oscillating multi-tool – replace your saws, sanders, and scrapers with this gizmo. You'll wish you had bought one sooner.
14. Air compressor – Top off your tires' PSI and handy for blowing out the water lines prior to putting the RV in storage.
15. LED flashlight – A good flashlight is a must have.
16. Caulking gun – As the RV ages, it needs attention to its many seams and seals to prevent a dreaded water leak.
17. Infra-red temperature gun – keep tabs on wheel hubs and tire temperatures during stops out on the road.
18. Axe – chop up firewood or use it as a heavy hammer.
19. Hive tool – Useful for prying up old sealant and RV roof vents.
20. 13' Folding telescopic ladder – You need this ladder to get on top of your RV.
And #21 – MOST IMPORTANT – a Cell Phone – Use it when you need to rent a tool, get a part, or call for help.
Whether you are in Houston, Brazoria, Victoria, or San Antonio, use your cell phone to order what you need from nationwide RV suppliers, hardware stores, and automotive stores.
They all have stores nearby:
Camping World – RV parts, electronics, hitches & towing, marine parts, zillions of brands. Over 160 stores – accepts Good Sam cards, too.
Home Depot – Find a store in nearly any city in the USA or order every kind of tool and hardware imaginable.
NAPA Auto Parts – With over 17000 stores nationwide, there's definitely a NAPA store near you. Order online and pick up in the store or curbside within 30 minutes.
Enjoy choice amenities like swimming pools, fishing lakes, picnic areas and much more at a Quality RV Resort or RV Park in Texas. And if you should need help with your RV, our friendly associates will be happy to point you in the right direction.
Choose your deluxe Quality destination and book now.