Pick Your Own Farms in Texas
Harvest season is here! Grocery shoppers everywhere like to pick out each vegetable and piece of fruit at the supermarket. You can go one step further, and select the produce you want right at its source, at one of the many pick your own farms in Texas.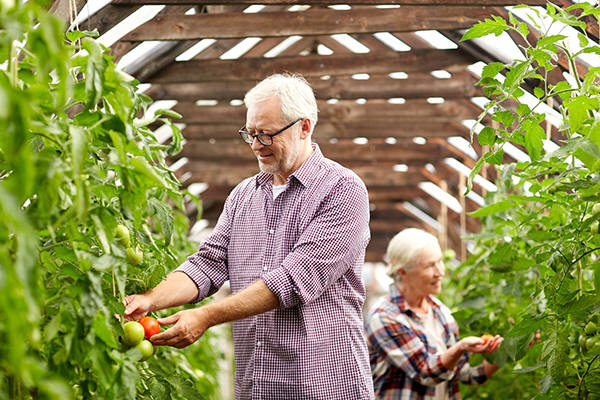 Harvest Season
Lots of things are ripe and ready to be harvested now through October, like apples, pumpkins, okra, and tomatoes. Beets too, but digging them up is a lot of work.
Pick Your Fun at Quality RV Resorts
CHOOSE YOUR FAVORITE QUALITY RV RESORTS DESTINATION and reserve your harvest season stay now. Then load the family in the car and head out to the countryside where you'll find plenty of pick your own farms in Texas. Bring those sweet 'n juicy, farm-fresh fruits and veggies back to your RV campsite for a flavorful meal on your own picnic table.
Pick Your Own Farms near Houston
Froberg's Farm – Okra, purple hull peas, and lots of flavorful tomatoes are ready and waiting for you at Froberg's Farm at 3601 W Hwy 6 in nearby Alvin, Texas. Visit Froberg's Fall Festival during the last weekend in September through the first weekend in November, for the Corn Maze, Pumpkin Patch, and plenty of activities for the kids. Sorry, no pets or drones. Need more info? Call Froberg's at (281) 585-3531.
Harvest Season Farm – A family-owned pick your own farm in the Cypress/Tomball area offering ripe figs, pears, jujubes, persimmons, and local honey. Visit Harvest Season Farm at 21110 Bauer Hockley Road in Tomball. Bounce house for the kids too! For more info, call 281-351-7676.
Pick Your Own Farms near San Antonio
Jenschke Orchards – Big ol' pumpkins and the most delicious peaches in Texas and are found in Fredericksburg. Pick your own peaches through the end of September and pumpkins through October when you visit Jenschke Orchards at 8301 East US Hwy 290. Fredericksburg is only a little more than an hour away via US-87 and I-10. See all the glorious fall scenery in Hill Country when you take a short ride to Jenschke Orchards. Need more info? Call (830) 997-8422.
Enjoy Fresh Fruits and Veggies beside Your RV
CHOOSE YOUR FAVORITE QUALITY RV DESTINATION in Texas and reserve now. Every park is pet-friendly, most have pools, and all of them have grills and picnic tables where you can prepare your fresh and healthy dinner made from Texas-grown produce that you picked yourself.