Rodeo Houston 2020 Has A Lot to Live Up To
These are exciting times for the Houston Livestock Show and Rodeo. By any measure, Rodeo Houston 2019 was a smashing success. This was largely accomplished by staying true to their mission of promoting agriculture, supporting Texas youth and education, and providing world-class entertainment with one of the most diverse lineups in Rodeo Houston history.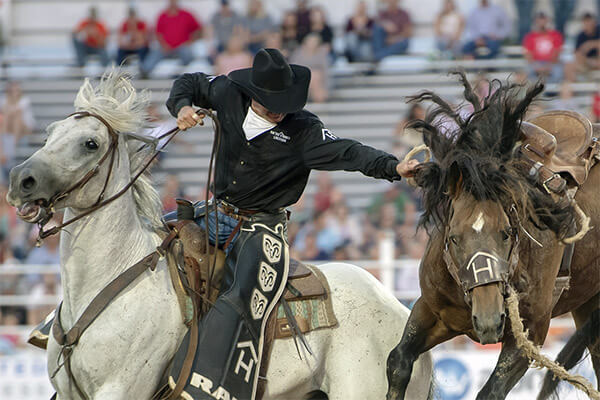 Last year, the Rodeo reached an extraordinary milestone in their longstanding support of Texas students when they surpassed $500 million in their commitment to education.
Thanks to the support of 35,000 volunteers and more than 2.5 million visitors who participated in the 24-day community-wide celebration of Western heritage, Rodeo Houston 2019 was Houston's largest annual event.
Last year's event provided a tremendous boost to the local economy, generating a total economic impact of $227 million and total economic activity of $391 million in Greater Houston.
Rodeo Houston 2019 also drew record-breaking crowds during several Rodeo Houston performances, and made history at many livestock and horse show competitions.
Three Rodeo Houston 2019 performances landed on the list of top 25 paid rodeo/concert attendance records, and George Strait's concert-only performance broke the NRG Stadium record with a paid attendance of over 80,000!
The livestock and horse show competitions drew 34,474 entries, and junior auction sales generated more than $17 million. Eleven Grand Champion and Reserve Grand Champion lots set world or Rodeo records, including for the first time in 16 years, the Grand Champion Junior Market Steer record.
Rodeo Houston 2019 Entertainment Fun Facts:
Total attendance: 2,506,263 for all ground's activities.
Paid rodeo and concert attendance: 1,337,725.
Total carnival rides taken: 2.5 million.
Prizes won at carnival games: more than 600,000.
Approximately 376,000 Oreo cookies were battered, fried and dusted with powdered sugar.
About 61,000 people participated in a scheduled tour or field trip to Agventure!
---
A Little About Quality RV Resorts
From park-wide Wi-Fi and computer centers, to modern workout facilities and being in close proximity to Rodeo Houston 2020, you're going to really love your stay at any of our premier RV parks and RV resorts in Houston.