RV Camping Through History
A jug of Wine, a Loaf of Bread — and Thou Beside me singing in the Wilderness —
Ever since Persian poet Omar Khayyam wrote those words more than 900 years ago, people have been obsessed with gathering up their loved ones, and setting out for the Wilderness, to refresh themselves in nature. Modern RV camping makes it easier than ever.
Even before the internal combustion engine was invented, folks lived in homes on wheels, like horse-drawn gypsy wagons and the 'Prairie Schooners' that took American Pioneers west.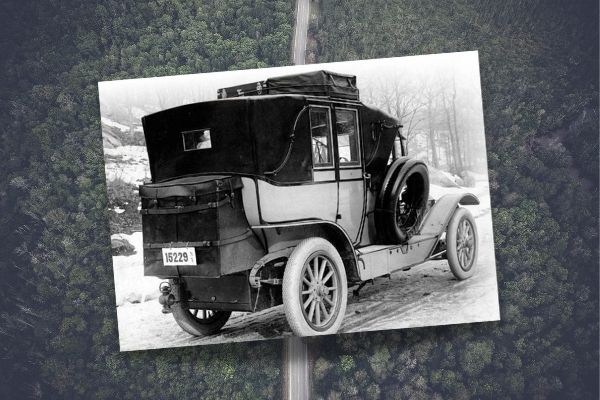 American RV Camping is More than 100 Years Old
Americans love to tinker and improve things. As soon as automobiles were invented, people started to adapt them for other purposes by adding beds, tents, and storage areas to their cars and trucks. The first commercially-made camper was the Pierce-Arrow Touring Landau. It was displayed at Madison Square Garden in 1910 and featured a back seat that became a bed, a chamber pot toilet, and a sink that folded down from the back of the chauffeur's seat. Pretty fancy, huh?
The public went wild! Everyone wanted to get in on RV camping. The growing popularity of state parks made RV camping more enticing – in 1922 there was even a campground in Denver that had 800 campsites, a nine-hole golf course, a hair salon, and a movie theater.
Deluxe RV Camping in Texas
Reserve your stay at YOUR FAVORITE Quality RV Resort destination in Texas and enjoy amenities that those campers of 100 years ago never dreamed about. Every pet-friendly Quality Resort and Park has immaculate restrooms and showers. And while the manager might not style your hair, most Quality Resorts and parks offer swimming pools, many have mini-golf, and all have WiFi, so you can watch any movie you like.
PS: If you are heading to your favorite Quality RV Resort by way of Amarillo in the Texas panhandle, be sure to stop at Jack Sizemore's Travel and Museum to see historic vehicles and the entire span of RV camping history.