Whether you have settled in for a long-term stay at a Quality RV Resorts or are tooling down the highway to your next Quality RV destination, one question is on your mind at this time of year: How can I decorate my RV for the holidays? This important question has three main categories for RV holiday decorations…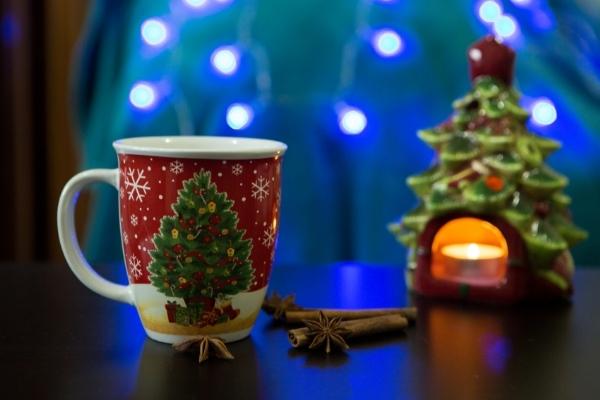 What Are Good Holiday RV Decorations?
Good news for RV people everywhere. The shiny, glitzy, RV-friendly holiday decorations you seek are at big box stores everywhere.
1. Hang a wreath on the RV door.
2. Hang garlands inside – the fresh pine wreaths smell so Christmas-y!
3. Window clings with pics of snowflakes, Santa, and the reindeer.
4. Hang strings of battery-operated lights.
5. Cute Christmas throw pillows.
6. Holiday rug or door mat.
7. Christmas mugs for a cup of Holiday cheer.
How to Hang Christmas Lights on the RV?
Hang icicle lights from your awning and around the top edge of your camper. Light up your windshield with 12 Volt LED lights that plug into the cigarette lighter. For permanent lighting under your awning, consider LED tape light. LED under cabinet lights can also be used to provide additional lighting. If the outside of your RV is smooth metal, get little suction cups with attached hooks. They're easy to put up and take down.
What About a Christmas Tree?
Live and artificial trees come in many sizes, including trees that are just right for corners and countertops in your RV. But, what if you don't want to store an artificial tree or plant a live tree after the Holiday?
Make edible RV holiday decorations – no packing and storing. Just eat them! How 'bout that tree? Get the biggest live rosemary bush you can find. The needles look just like pine, the aroma is great, and you can plant it on your patio right outside your RV door if you plan to stay a while. Rosemary will flavor your food forever more – it's a perennial.
We Wish You a Merry Christmas, a Happy Hanukkah, and a Festive Kwanzaa.
You'll find a home and a great place to work or play – whether it's for a Holiday or a lifetime at every Quality RV Resort.