Texas Christmas Traditions
Some Texas Christmas traditions are borrowed from our neighbors to the South, and some Holiday traditions are exclusively our own.
Get in the spirit of the season when you decorate your RV and celebrate the holidays with these five Texas Christmas traditions.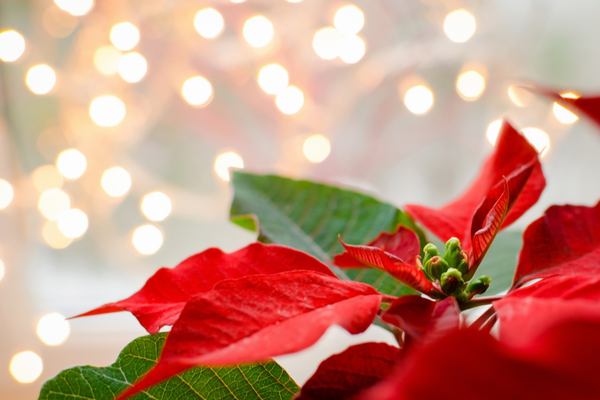 Five Texas Christmas Traditions
1. Chop Down Your Own Pine Tree – Perhaps a live tree is not practical for the RV lifestyle, but most Christmas tree farms sell pine boughs too. Make your own Holiday garland. Fresh-cut pine has a wonderful aroma!
2. Plant That Poinsettia – Poinsettias are native to our Southern neighbor, Mexico. Decorate your RV with this beautiful seasonal bloom and plant it in your yard when you get back home. Poinsettias need very little care. In fact, it's long cold nights that make them turn red around Christmas time.
3. Make a Barbed Wire Wreath – The Rustier, The Better – This is a real Texas Christmas tradition!
4. Tamales – Borrowed from Mexico and made into a Texas Christmas tradition, tamales are made of 'masa' and filled with various things, like pork, cheese, or left-over turkey. Wrapped in corn husks or banana leaves which are removed before eating, tamales are cooked by steaming them on the stove top or in an instant-pot.
5. Luminaria – reserve your stay this holiday season at your favorite quality rv resort destination and light the walkway to your campsite with candles tucked into paper bags. Luminaria are a truly magical Mexican holiday tradition that Texas has made its own.
Quality RV Resorts – Your Home for the Holidays in Texas
You'll find friendly folks, excellent amenities, comfort, convenience, and a great place to work or play – whether it's for a night or a long-term stay at every QUALITY RV RESORT in Texas. Celebrate the Holidays your way or take part in real Texas Christmas traditions.
Happy Holidays from Quality RV Resorts!