Tiny Texas Towns Named for European Capitals
Visit European 'capitals' without leaving Texas! Everything is bigger than big in the Lone Star state. Nevertheless, there are some tiny Texas towns that are no more than wide spots in the road, and are improbably named for bustling European capitals. Keep your eyes open as you are coming or going from your favorite Quality RV destination, so the next time someone mentions one of these famous names, you can say, "Aw shucks, I've been there."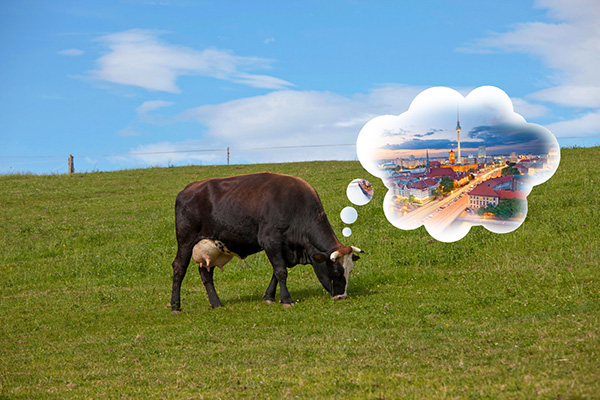 Berlin, Texas is near Houston
Not the vibrant capital of Germany, Berlin is one of the tiny Texas towns you might encounter about an hour or so west of Houston on US 290. Originally settled by Germans in the late 1840s, Berlin once boasted a cotton gin, a grist mill, and a Lutheran church. The town today consists of the church, the parsonage, and the cemetery. You can still see the historical marker for Ebenezer Lutheran Church that was erected in the mid-1970s.
Big Fun in Vienna – It's near Victoria
Just 56 miles from Victoria is another tiny Texas town. Named for the capital of Austria, Vienna had a post office, a general store, and a saw mill, all of which were washed away by a flood on the Navidad River in 1940. Nevertheless, the little community persisted and even has a night-life of its own. The Lazy-J Bar has been going strong since the 1970s despite the population of Vienna being only 40 people. Stop in and hoist a cold one as you pass through Vienna on US 77.
London is near San Antonio! Kick Up Your Heels!
One of the biggest of tiny Texas towns (pop 180), London is not terribly far from San Antonio. Established by a horse-trader in the 1870s, London's population has swelled and declined over time. The town is now a Recorded Texas Historic Landmark with marker number 2988. Home of one of the oldest entertainment venues in the Lone Star State, the London Dance Hall is still rockin' and rollin' after all these years. Absorb the culture and music from a bygone era when you visit London – it's nearly 2 hours from San Antonio via I-10 and Ranch Road 385. The London Dance Hall is on Hwy 377.
Choose a Quality RV Resort Destination to See Tiny Towns in Texas
Quality RV Resorts has 16 welcoming locations in Texas. Every pet-friendly park offers excellent amenities, free WiFi, friendly folks, comfort, convenience, and a great place to work or play every day.
Choose Your Favorite Destination And Book Your Getaway Now!