You chose the RV life so you could go wherever the road takes you, to see everything that the vast expanse of the United States has to offer, and to marvel at the top attractions in Texas. Everyone likes to see the sights, but where should you start? Historical places? The great outdoors? Something outta this world? You can visit a different top attraction in Texas in every city and town where you find a Quality RV Resort.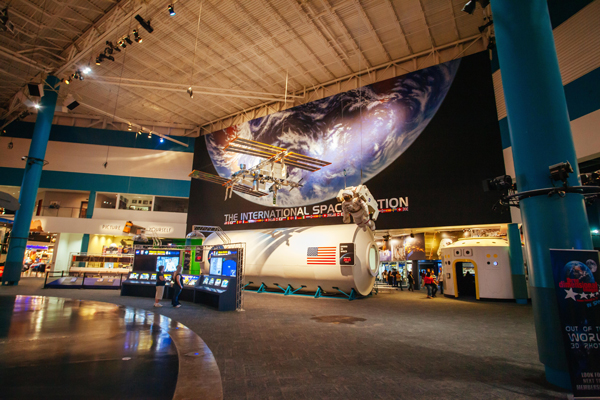 #1 Top Attraction in San Antonio is the Alamo
No two ways about it, the Alamo is Number 1. Take a guided tour of the Alamo to see the giant canons as costumed re-enactors tell the tale of its three-hundred year history. First built as a mission in 1724, the Alamo was finally the site of the fierce battle of 1836, when the Mexican state of Tejas won its independence from Mexico to become a self-governing republic known as Texas.
Discover how Texas was annexed by the United States, the Alamo's role in the Civil War, and its importance to the growth of San Antonio. Visit the Alamo at 300 Alamo Plaza in San Antonio and see for yourself why it's the #1 Top Attraction in Texas.
#1 Top Attraction in Victoria is Riverside Park
The rose garden, lakes, and a giant stone sculpture of blue jeans – that's Riverside Park, Victoria's Number 1 attraction. You'll enjoy hiking, biking, and watching the ducks. And, of course, the Guadalupe River is beautiful with lots of pecan trees, deer, and other wild life along its banks.
Visitors to Riverside Park enjoy 660 acres of woodland, 200 picnic areas with BBQ pits and picnic tables, and 4.5 miles of paddling trails along the riverbanks. Take the entire family to Riverside Park for all these wonderful features…
Boat ramp
Children's Park
Challenged Athletes Dream Complex
Disc Golf
Sports fields
Texas Zoo
Riverside Golf Course & Pro Shop
Visit the Pumphouse Restaurant while you are there and talk about why Riverside Park at 532 McCright Drive in Victoria is a #1 Top Attraction in Texas.
#1 Top Attraction in Houston is the Space Center
Blast off for Space Center Houston, the Number 1 attraction for international visitors, where you will discover the exciting future and remarkable past of America's human spaceflight program.
With more than 400 space artifacts including flown spacecraft, the largest collection of moon rocks on public display, and major seasonal exhibits throughout the year, Space Center Houston offers an array of exciting attractions for the entire family.
Visit the Moon, Mars, and outer space without leaving the Earth when you visit the Houston Space Center at 1601 NASA Parkway in Houston. No doubt about it – the #1 Top Attraction in Houston is outta this world!
Choose a Quality RV Resort Location and Discover the Top Attractions in Texas!